Charging your electric car, made easy
Everything you need to charge your EV at home - all for just £30 a month
Introducing our EV Charging Subscription
A home electric car charging solution that your family can rely on – the smartest charger on the market and total peace of mind with our all-inclusive service and maintenance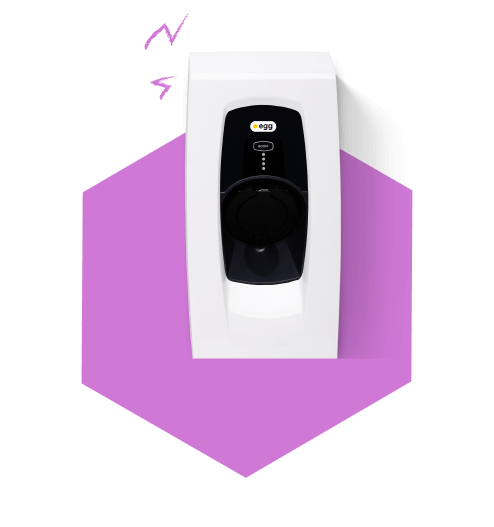 £30 / month
No upfront costs
Why it's a winner
Best-in-class EV charger

Free installation by our expert team

Smart charging EV app included

All-inclusive maintenance cover

Free call outs within 2 working days

Dedicated customer support

Cancel anytime - no minimum term
Our chargers work with all electric vehicles


















Simple and smart EV charging
Guaranteed quality: Our charger is the best on the market. But if anything happens, our all-inclusive subscription means we're there in a flash to fix it
Zero upfront fees: With free installation and a low monthly cost of only £30, we have made it easy peasy to start charging
Nothing nasty: Cancel any time. Just give us 30 days notice, with no minimum term. Now that's freedom
How it works
01 Check eligibility
A few quick questions help us understand where you would like your EV charger installed and whether it falls under our standard or custom installation, which may take a little longer to complete.
Why subscribe?
We're glad you asked. In short, when you have your new EV charger installed you don't want to be left to your own devices (literally). When you subscribe with Egg, we've got you covered for total peace of mind.
Best-in-class home charger
You'll get our premium smart charger for your home, tried and tested by our team, for as long as you're with us. 
Free standard installation
Get set up safely and securely. Most of our customers are eligible for free installation – but we'll ask a few questions to check. 
Smart charging app
Control and optimise your EV charging from your phone to ensure your charging is greener and cheaper. 
Full maintenance cover
When you buy a charger, you only get a three year warranty as standard. As long as you're with Egg, we've got you fully covered.  
2 day repair-or-replace
Receive on-site support within 2 working days, so if ever something goes wrong, you're never out of juice. 
Cancel anytime
Our Egg subscription has no minimum term – all we need is just 30 days notice! Now that's freedom. 
"The service is excellent from the planning stage to installation."
Bridget, Derby
Questions about charging?
Who can sign up to subscription?
Our Egg Charging Subscription is currently only available in the UK right now. All you need is access to private, off-street parking and the permission to install a charge point if you don't own your home (e.g. if you're renting).
What chargers are available?
There are lots of different chargers out there, and it can be a bit overwhelming. To make things simple, we only offer one charger that we fully believe in. Our charger of choice (the Indra Smart PRO) is dubbed 'the world's smartest charger'. A big claim we know, but after testing all of the chargers on the market, we stand by it!
Will I own the charge point?
The benefit of subscribing with us is that you get all of the benefits of ownership, without any of the burden. You never own the charger, so you never need to worry about repairing or replacing it - all of which can quickly add up when you're faced with multiple electrician visits! Our chargers are designed to not let you down (obviously), but if anything ever does go wrong you're covered by our '2 day repair or replace' guarantee.
Is it compatible with any electric vehicle?
Yes, our services are fully compatible with all electric vehicles.
What can I do with the app?
You can manage your charger remotely from our web app. Once you've had your charger installed, you will be given the login details. After which, you can schedule when your car should charge (e.g. at the cheapest or most convenient times), track how much you are spending and ask for support.