Reduce your electricity bills with solar
and battery storage
Use solar panels to generate your own clean electricity and team it with a home battery to store that solar energy for later, even after the sun's gone down.

With over 10 years' experience of designing and installing solar panel and battery storage solutions, our team will help you select the right setup for you and your home.
Solar
8 panel system from £6,318
Why it's a winner
Generates 100% clean energy

Charge your EV with the sun

Lower your electricity bills

Smart monitoring via app

15-year product warranty

25-year performance warranty
How it works
Start your journey
Complete our online solar enquiry form, and we'll give you a call to take you through some quick questions about your home and tell you more about the solar systems we provide.
Solar panel solutions to suit your home
8-panel installation
Generate up to 6.4kWh each day with 8 panels attached to your roof. Over the course of a year, this could save you around £675 in electricity costs.
Why Egg?
Switching to solar is exciting - and we like to keep it that way. From our sales team to your dedicated project coordinator, we make stress-free solar a reality by keeping things simple.
Best-in-class products
We only use products that are tried, tested, effective and reliable. We tailor each solar system to your home (and budget). We offer shade optimised options and home batteries ranging from 5kWh to 13.5kWh. 
With you every step of the way
From enquiry to installation (and even after that!) we're with you every step of the way to make sure your journey to clean energy is as hassle-free as possible. 
Stress-free installation
From scaffolding to the installation itself, you don't need to do a thing. After the average 4-day installation, all you'll be doing is immediately reaping the benefits from your new system! 
Peace of mind
Imagine never needing to worry about energy bills! By installing solar and storage, you protect yourself against unpredictable electricity prices by generating your own clean energy at home. 
You're in control
Monitor and manage your electricity generation and usage through the app, as well as schedule off-peak times to store energy from the grid when it's at its cheapest! 
Charge your electric car
If you've already made the switch to an electric car, you can charge it with the power from your solar panels, if you have a compatible EV charger installed at home. Now that's driving on sunshine! 
Save money, and the planet while you're at it
Simple, clean energy: Cut your carbon footprint by powering your home with renewable solar energy
Cheaper electricity bills: Reduce your electricity costs by as much as 90%
Day and night: Add a battery storage to your system and use solar electricity even at night
Find the right system
Ready to take the first step to making your house into a green home? Enquire about a home solar and battery storage system with Egg today.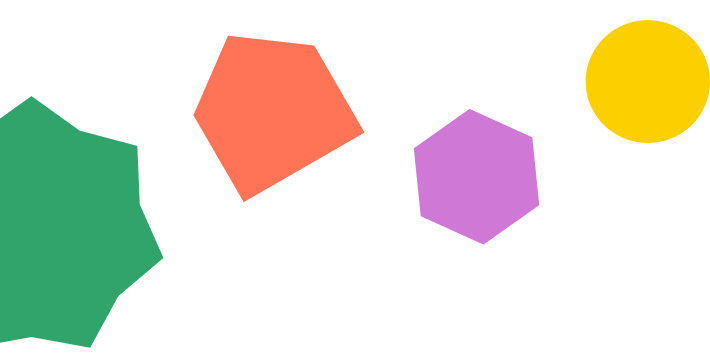 "The service is excellent from the planning stage to installation."
Bridget, Derby
How do I know if solar is suitable for my home?
Solar panels are generally suitable for most homes and our team of experts are on hand to use satellite images to talk things through with you over the phone.
However, some of the most common reasons a home would not be suitable are:
• not enough roof space (an 8-panel system requires a space of 2 small car parking spaces)
• roof is in a state of disrepair or very unstable
• roof is thatched or natural stone
• very uneven roof or lots of obstacles (like lots of skylights or dormer windows)
Are solar panels a worthwhile investment?
Especially with electricity prices from your energy supplier ever increasing, solar panels are a handy way of taking the cost of powering your home into your own hands. Our solutions will still be generating clean energy for you in well over 20 years.
They're a great way to boost your home's green credentials too - as it doesn't get any cleaner or greener than generating your own solar energy to use to power your home or an electric vehicle. There is also increasing evidence that solar panels can increase the value of your home, as more and more prospective buyers actively seek homes with renewable technologies already installed.
Do I need planning permission for solar panels?
In many instances, the installation of solar panels is covered by the General Permitted Development Order and therefore does not require planning permission.
However, you should check with your local planning authority if you live in a:
• conservation area
• area of outstanding natural beauty
• national park
• listed building
How do I decide the right size and location for my solar system?
After an initial chat with our sales team over the phone, one of our expert designers will visit your home to assess your roof for available space, check for any shading or obstacles that could obstruct the sun, and analyse the optimal location on your roof to install your new panels.
Shortly after their visit, they'll send you a proposed design with some options around number of panels, exactly where they can be located on your roof, and an optional upgrade to add a battery to store up any excess solar you generate. After that, it's up to you how green you want to go!
What's involved in a solar panel installation?
Solar panel installations will almost always require scaffolding to allow our team to safely access the roof. An installation job will generally run over a day or two and involves securely fixing your new panels to your roof, wiring up all the associated cables, and then setting up your inverter (which is what takes the electricity generated by your panels and turns it into electricity that can be used in your home).
Once that's all complete, our installers will talk you through a detailed handover and also set you up with a solar monitoring app so you can track how much clean energy you're generating through the year.
What battery storage options are available?
We offer a range of home batteries with storage capacity from 5kWh to 13.5kWh. To make sure you have plenty of storage capacity, to collect any excess solar energy generated, to use later when you need it (even when the sun has gone down).
I'm thinking of getting solar panels, should I get a battery too?
A home battery is a great way to ensure that you store any excess energy you generate from your solar panels to use later in the day when you need it – for example, in the evening when the sun has gone down. Especially if you're not using as much energy during the day when your solar panels are generating energy, a battery makes sure you don't lose out on that hard earned green energy – as without a battery, if you don't use your solar energy it gets lost to the electricity grid. This means you'd instead have to rely on more expensive, less green energy from energy suppliers instead.
Also, installing a battery at the same time as your new solar panels means your battery qualifies for the same VAT rate as solar (instead of 20%) – so getting them together gives you an extra smart saving!
How can I monitor how much energy my battery is storing?
All of our home battery options come with an app which allows you to monitor the performance of your solar and battery system, including a live view of how power is moving between your solar panels, your battery, and your home.
Should I get a battery if I don't have solar panels?
You absolutely can – but you should consider the benefit of doing so, which is significantly less if you don't have solar panels. It is possible to sign up to a "time of use" tariff from your energy supplier (e.g. Economy 7) which would allow you to charge up with cheaper electricity overnight to use during the day for a modest saving, but with energy prices constantly changing we advise you give it some real thought first.