Power your home and electric vehicle with renewable energy day and night
Available from £10,500 LAUNCHING SOON!
Solar & Storage,

as easy as

EV
Pay in monthly installments, from as little as £109 per month
Tesla Powerwall: The ultimate home battery
A smart way to maximise the return on investment from your solar panel system, a home battery stores any extra solar you generate so that you can use it later – even after the sun goes down.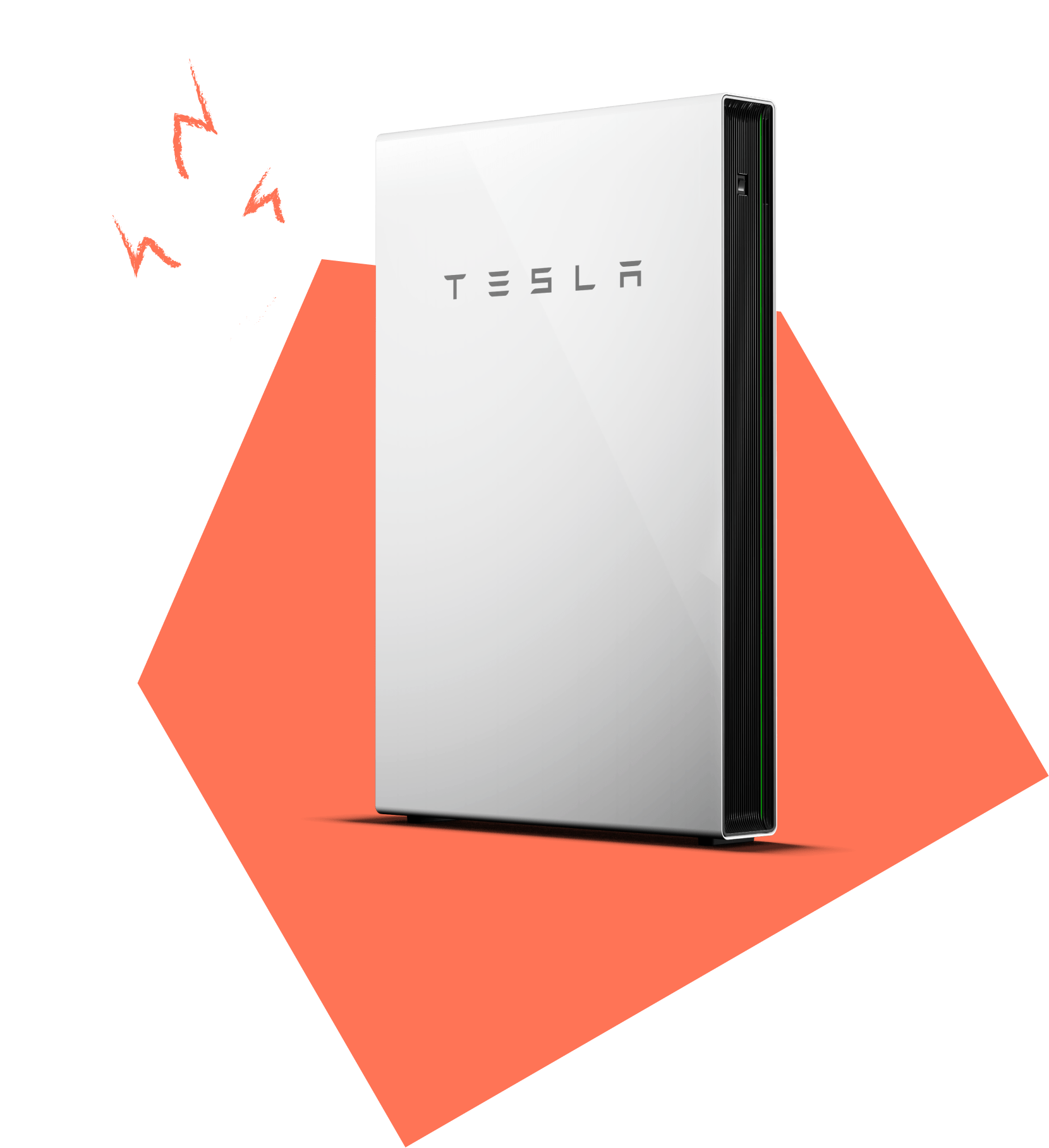 Starting at £10,500
Fully installed by our expert team
Why it's a winner
Store your solar energy for later

Market-leading battery from Tesla

Set and forget - no effort required

In app monitoring and controls

Emergency back-up power

Multiple units can work in tandem

Increases the value of your home
How it works
Get an instant quote
You can speak to our friendly chatbot, Ezra, who will ask you a few quick questions – including whether your battery is for a new or existing home solar system
Power your home with the sun, day and night
Solar energy in the dark: Easily, safely and automatically store excess solar energy generated during the day to use at night
Set and forget: Tesla Powerwall is hassle free and does not need any tune-ups, check-ups or routine servicing
Emergency backup power: The Tesla Powerwall has your back if your main supply fails
"The service is excellent from the planning stage to installation."
Bridget, Derby
What battery storage options are available?
Our battery of choice is the Tesla Powerwall. It's got 13.5kWh of energy storage capacity, which is plenty to help most homes collect any excess solar they generate and then use it later when they need it (even when the sun has gone down). If you generate a lot of your own energy, you can link multiple Powerwalls together too!
You can install your battery indoors or outdoors thanks to the Powerwall's liquid thermal controls, while it's also packed with other smart technology to ensure maximum lifespan, efficiency, and safety.
I'm thinking of getting solar panels, should I get a battery too?
A home battery is a great way to ensure that you store any excess energy you generate from your solar panels to use later in the day when you need it – for example, in the evening when the sun has gone down. Especially if you're not using as much energy during the day when your solar panels are generating energy, a battery makes sure you don't lose out on that hard earned green energy – as without a battery, if you don't use your solar energy it gets lost to the electricity grid. This means you'd instead have to rely on more expensive, less green energy from energy suppliers instead.
Also, installing a battery at the same time as your new solar panels means your battery qualifies for the same 5% VAT rate as solar (instead of 20%) – so getting them together gives you an extra smart saving!
How can I monitor how much energy my battery is storing?
Tesla Powerwall comes with an app which allows you to monitor the performance of your solar and battery system, including a live view of how power is moving between your solar panels, your battery, and your home.
Should I get a battery if I don't have solar panels?
You absolutely can – but you should consider the benefit of doing so, which is significantly less if you don't have solar panels. It is possible to sign up to a "time of use" tariff from your energy supplier (e.g. Economy 7) which would allow you to charge up with cheaper electricity overnight to use during the day for a modest saving, but with energy supply prices being rather volatile at present we'd advise you to give it some real thought first.